Pooja Misrra Accuses Salman Khan & His Brothers Of Raping Her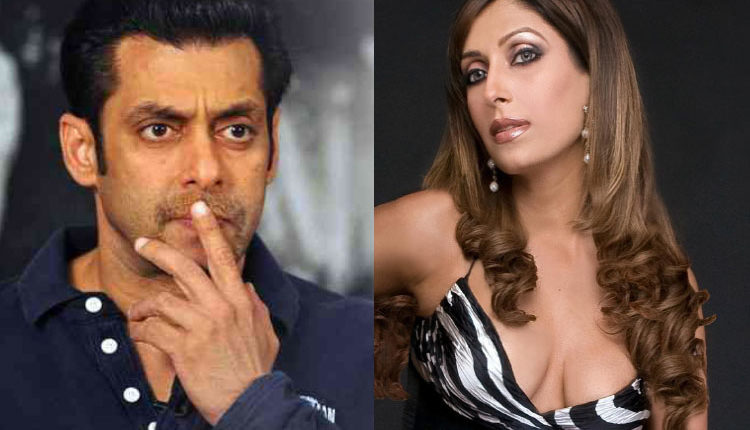 Pooja Misrra has alleged Salman and his brothers – Sohail and Arbaaz of raping her; Shatrughan and Poonam Sinha of harassing her; and Malaika Arora Khan of being jealous and snatching her projects away. She has alleged that these celebrities have exploited and harassed her both mentally and physically.
The former model-VJ has accused Salman Khan and his brothers of raping her when she was in an unconscious state during the shooting of Sultan. Not only that, in the video, Pooja has also claimed that Shatrughan Sinha used black magic on her.
View this post on Instagram
Pooja Misrra has claimed Salman Khan, Arbaaz and Sohail raped her on multiple occasions. She also said that Shatrughan Sinha hacked her phone and laptop to steal her creative ideas, which were used to lift up Sonakshi Sinha and Malaika Arora Khan's career. She claimed that the veteran actor used black magic on her, and that she is being haunted by ghosts since then.
Actress and the Model Pooja Mishra is openly accusing Salman Khan and other actors for sexually harassing her in the bollywood industry. She is the latest one raising the voice on #MeToo campaign. #PoojaMishra #SalmanKhan #BollywoodMeToo pic.twitter.com/djYFu2ANXS

— Ind Samachar (@indsamachar) October 11, 2018
While neither Salman Khan or Shatrughan Sinha have responded to her claims, others on social media think it is just a publicity stunt that Pooja Misrra is pulling off in the wake of the #MeToo movement.
She added, "I feel that Salman supported Sonakshi and her family to suppress me. There is no doubt about it. His whole family has lent support to Shatrugan's family to loot me. The movies that I used to get like Yamla Pagla Deewana, the song which I got, Mahek Chahal did it."